PEO Services for Universities – Frequently Asked Questions
PEO Services for Universities
Frequently Asked Questions
PEO services present universities with a solution that addresses global hiring needs and simplifies the complexities associated with HR, payroll, and employment law compliance.
To help offer more details on PEO services for universities, we've provided answers to frequently asked questions. These FAQs cover topics including:
How Professional Employer Organization (PEO) services work
Types of employees that can be hired using a PEO
Associated social costs
Compensation and benefits offerings
Securing department funding for PEO services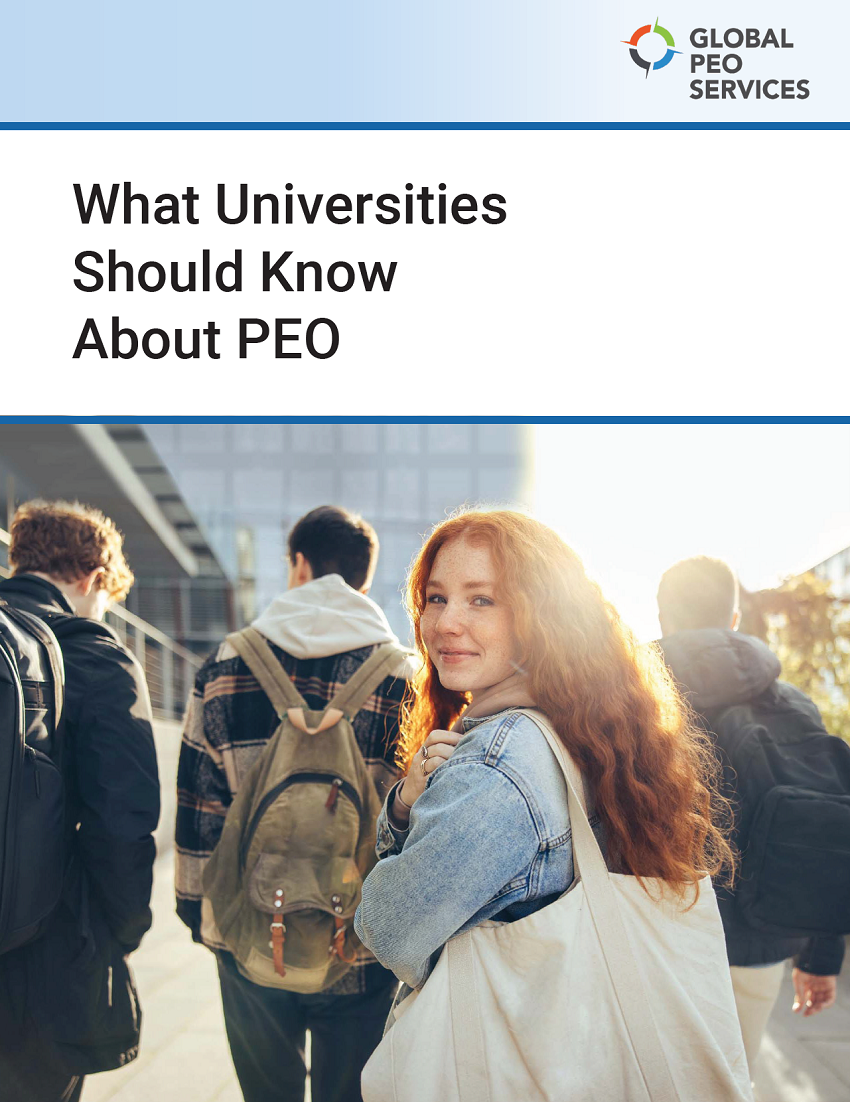 Global PEO Services (GPS) helps companies expand globally without having to set up legal entities in foreign jurisdictions and deal with related talent acquisition, HR, benefits, payroll, tax, and compliance issues. Hire employees fast, test new markets, or respond to growing business needs quickly while leaving the compliance and operational burden to us.
With our Professional Employer Organization (PEO) or Employer of Record (EOR) services, you get control without taking on legal entity liabilities, contractor risks, or sacrificing on talent and speed to market. Contact us today to learn more.