Expand With Options – Expect More From Your PEO
Expand With Options
Expect More From Your PEO
Global PEO Services is more than just a PEO. Our comprehensive global expansion solutions support you at every stage of growth. Whether you're taking your first steps into international markets, or you're looking to grow your existing global operations, we have you covered with PEO/EOR services, entity setup and incorporation options, and extensive staffing, HR, payroll, accounting, and compliance solutions. Global PEO Services has the largest footprint of PEO entities in the world. Our established entities, international expertise, and in-country networks span over 170 countries. We are there to support your service needs wherever your expansion path takes you.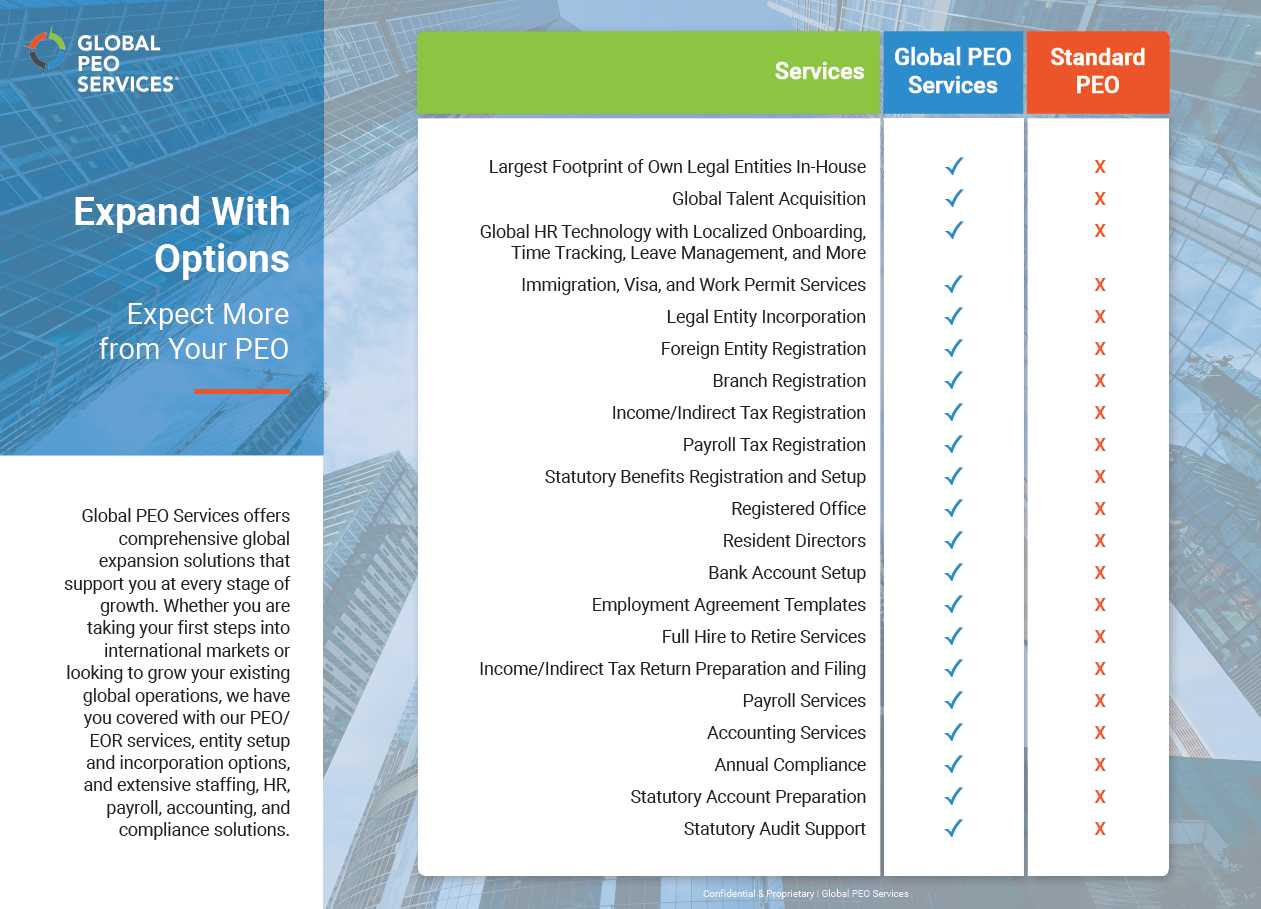 Global PEO Services (GPS) helps companies expand globally without having to set up legal entities in foreign jurisdictions and deal with related talent acquisition, HR, benefits, payroll, tax, and compliance issues. Hire employees fast, test new markets, or respond to growing business needs quickly while leaving the compliance and operational burden to us.
With our Professional Employer Organization (PEO) or Employer of Record (EOR) services, you get control without taking on legal entity liabilities, contractor risks, or sacrificing on talent and speed to market. Contact us today to learn more.