Global Expansion Options: Countries to Consider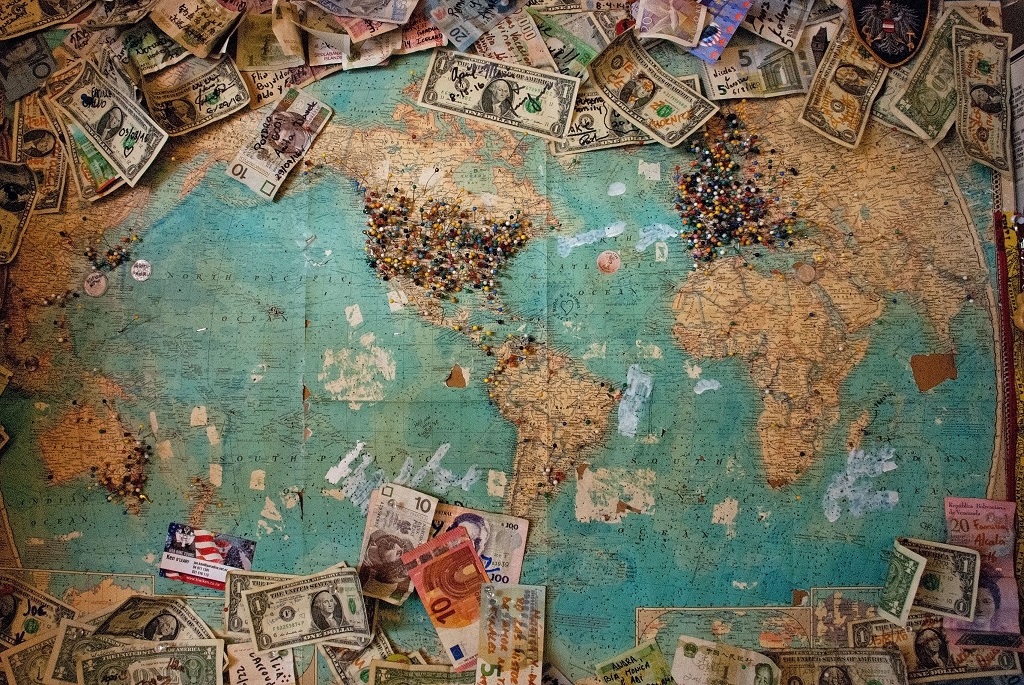 As the global economic landscape continues to evolve, it's important to understand the benefits of creating a global workforce. Here are just a few of the advantages you can anticipate from expanding to new countries:
Greater access to a global talent pool
Development of new revenue streams
New target audiences and global customers
Powerful government incentives
Advantages over your competitors
As your company grows and plans to expand to new locations, we're here to give you an overview of some ideal destinations for your business.
Only 50 years ago it was one of the poorest countries in the world, but now with migrating foreign investments, it is among the richest.
Expatriates are more than welcome into the country. Singapore has one of the highest populations of people of foreign origin (permanent residents and non-residents) at 40%. The ability for white-collar workers to get higher paying jobs, good amenities and convenient travel are all factors that make this an ideal landing place. Companies also attribute the growing talent within the tech industry as an attractive reason to expand to this business-friendly environment.
Although several Scandinavian countries are good for global expansion, Denmark tops the list. Viewed by the world as one of the most innovative countries, it remains the easiest European market to conduct business. With an abundance of skills available, this Nordic nation is an ideal spot for growing companies.
Touting a low corporate tax rate and skilled workforce, Ireland has been growing in popularity as a destination for multinational businesses. Its recent popularity has also created significant improvements to the corporate immigration system.
Questions still surround Brexit and its impact on Ireland's trade with the UK (its third-largest trade partner). But Ireland's recent GDP and inward investments still have shown substantial growth.
Hong Kong has a strong financial sector and encouraging entrepreneurial environment. More than 25% of executives identified Hong Kong as their top choice for accessing premier talent. Although this is a high-demand destination, it's important to consider periodic immigration rule tightening and political unrest. But despite the cost, the skills available in this country are well worth the risks.
Before the coronavirus pandemic, Hong Kong's dollar was at a three-year high. So although other Asian markets had better GDPs, companies still view this as a reliable country for talent and growth.
Multinational companies think Sweden is an ideal landing spot for expansion due to a booming economy and lightening government regulation. Although Europe has some unique challenges, employment authorization for foreign nationals is still relatively quick and easy.
Due to larger immigration numbers in recent years, New Zealand has slightly tightened some regulations. But it's still an easy place to start or expand your business, with the country being very corporate immigration friendly.
Brexit has made the future somewhat ambiguous regarding how it will impact businesses. But for the time being, it's still a great country to operate in. New regulations are expected to address questions about corporate mobility between the UK and the EU.
The Netherlands pro-business approach accommodates international trade. As part of the EU, they have connections and support to make it easy to set up your business. With some uncertainty surrounding the UK, this has been a good alternative for companies.
The country's commercial attractiveness is helped by a web of international tax treaties. As a strategic gateway to European markets, it is regarded by many business people as an excellent location to operate from.
When it comes to international business, Canada has maintained a progressive attitude toward corporate immigration. As they continue to improve and encourage strong business relations, we expect Canada to remain a stable location for companies looking to go global.
Some of the attractions of Canada for foreign investors is a highly qualified workforce and a relatively low cost of living. Among the G7 countries, Canada has some of the lowest total business tax costs.
Nearly 25% of the country is foreign-born from other countries in Europe. With a wide range of available skills and a highly decentralized system of government, Switzerland enjoys stability and good economic management. Although they have limited natural resources, their workforce and macroeconomic environment make it a good option for global expansion.
Are you considering the best countries for international expansion but not sure where to start? Have you wondered if setting up a legal entity or using a PEO would be better for your business? Global PEO Services, a Safeguard company, provides support throughout the entire business lifecycle, offering staffing, incorporation, PEO/EOR, accounting, HR, payroll, compliance, and M&A services in 170+ countries. For over two decades, we have supplied public, private, and nonprofit organizations of all sizes with integrated growth solutions.
Our experienced global teams understand the complexities of operating across multiple countries and help our clients effectively navigate the nuances of local laws and regulations in every jurisdiction of operation. The outsourcing services we provide simplify day-to-day operations for our clients so they can free up time and resources to focus on their core competencies. Although this post recommended the best countries for international expansion for 2022, we can help businesses expand into any country.