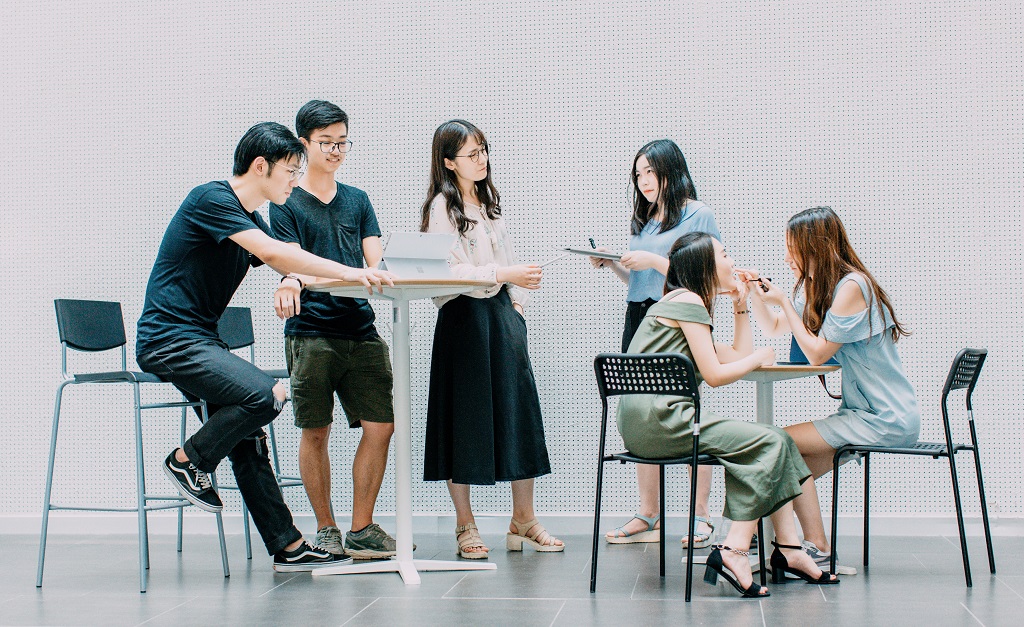 Important ASEN Labor Law Trends 2018 | Featuring Adam Sheffield
Every year there are changes to labor laws in countries that are part of the Association of Southeast Asian Nations (ASEAN) and the same holds true for 2018. For an overview and insight into key changes that impact companies who employ ASEAN residents. Adam Sheffield, President of Global PEO Services, partnered with Globig to discuss industry trends. Here are important insights for Singapore, Thailand, Malaysia, and Vietnam.
SINGAPORE
"In terms of labor laws, Singapore is considered one of the friendliest places to do business in Southeast Asia. It has similar labor laws to those in the West and as a former commonwealth country, English is the standard language."

-Adam Sheffield, President, Global PEO Services
Proposed changes to the main employment act
The Singapore Ministry of Manpower (MOM) has proposed the following changes to the Employment Act:
Expanding the Act's coverage to include those professionals, managers, and executives who are earning more than SGD 4,500 in basic monthly salary.
Extending entitlements to overtime pay and rest days to a larger group of employees.
Doing away with the MOM Labor Courts and allowing the Employment Claims Tribunals (ECT) to hear unfair termination claims as well.
Overall, these proposals seek to ensure that Singapore's labor policies keep pace with rising median wages and the changing face of employment. Learn More
Gig workers will get increased protection
Due to the reality of the gig economy – with its increasing short-term contracts and freelance workers in the local labor market- provisions that increase protection for self-employed persons may be introduced. Learn More
New rule while applying for dependent passes
Employment Pass or S Pass holders will now need to have a monthly salary of at least SGD 6,000 in order to apply for a new Dependent's Pass (DP) or Long Term Visit Pass (LTVP) that would allow their family members to stay in Singapore. Learn More
---
THAILAND
"Friendlier labor laws are making Thailand an important emerging market, putting it ahead of Vietnam but behind Singapore."

-Adam Sheffield, President, Global PEO Services
New statutory retirement age and retirement payments
The 2017 Labor Protection Act (LPA) Amendments mandate that whether it is permitted by their employer or not, any employee aged 60 or over may elect to retire. Learn More
Work rules no longer need to be submitted to the DOLPW
Before the 2017 LPA Amendments, an employer had to submit a copy of its work rules in Thai to theDepartment of Labor Protection and Welfare (DOLPW) for its records within 7 days of notifying employees of those rules.
The submission of the work rules to DOLPW is no longer required. Learn More
Proposed changes to employee rights under the Labor Protection Act
In 2018, employee rights in Thailand are expected to be changed. The key amendments under the bill include the following:
Setting a clear definition of the term "Remuneration"
Specifying clear requirements regarding the interest rate upon default (i.e. 15%)
Specifying clear requirements for employment transfers
Providing 3-day business leave with pay entitlement
Making a clear interpretation of the rights of pregnant employees relating to maternity leave
Providing a new range of severance pay
Providing a clearer interpretation of an employee's rights regarding the employer's office relocation
---
MALAYSIA
"Although the War for Talent in Southeast Asia is real, in places like Malaysia it is not as fierce as it is in Hong Kong or Singapore."

-Adam Sheffield, President, Global PEO Services
Unemployed citizens to receive new benefits
Malaysia has created the Employment Insurance System (EIS), which is administered by the Social Security Organization. The objective of the EIS is to provide re-employment placement programs for insured persons who lose their jobs and to promote active labor market policies. The benefits claimable under the EIS include re-employment, job search, early training, and reduced income allowances. Learn More
Social security benefit for gig workers
According to the "Self-Employment Social Security Act 2017," social security benefits will now be provided to any permanent resident or self-employed citizen of Malaysia; this is particularly intended in the case of taxi drivers and Uber and Grab drivers. Learn More
Proposed amendment to maternity leave
In 2017, a proposal was made to increase maternity leave for employees in the private sector from 60 to 90 days. Learn More
---
VIETNAM
"Although in the early stages of business development, the potential of outliers like Vietnam has increased as the costs and risks of doing business in China have increased."

-Adam Sheffield, President, Global PEO Services
Increase in general minimum wage
The general minimum wage has been increased from VND 1.3m to VND 1.39m. Learn More
Increase in regional minimum wage
A new law was introduced that increases the regional minimum wage, with the average increase of 6.5%. This increase is expected to result in the minimum wage in almost all urban districts of Hanoi and Ho Chi Minh city to increase from US$165 to about US$175 per month. Learn More
Employers in Vietnam to bear additional employment costs
Vietnamese employees under a labor contract of 1 to 3 months and their employers in Vietnam are now required to pay into a mandatory state-run social insurance scheme.
Foreign Nationals including those under a work permit (generally working in Vietnam for 3 months or longer or under a practicing certificate) such as foreign lawyers, will also be expected to pay into the mandatory social insurance scheme. This is in addition to compulsory health insurance.
Because Vietnam's compulsory social insurance scheme requires contributions from both employees (Vietnamese and foreigners) and employers, this will evidently be an extra cost for employers. Learn More
Penalties for violation of the labor laws
Under Vietnam's new Criminal Code, in addition to criminal acts already provided for (such as child labor abuse, illegal dismissal of employees, and violation of occupational safety and hygiene requirements) criminal liability may also arise from forced labor and evasion of payment of social, health and/or unemployment insurance for employees.
Not only will individuals be held liable for criminal charges, as done in the past, commercial legal entities will also be criminally liable for evasion of compulsory insurance obligations in the form of a monetary fine. This fine may range in gravity from VND200m to VND3bn (about USD 8,800 – 132,000) depending on the seriousness of the offence and the number of employees involved. Learn More
The ASEAN market is booming and more and more companies from all around the world are setting up business are looking for great employees. Knowing the local laws and staying compliant is key.